Customers Find Smooth Sailing Through Menopause with Elira™ Cream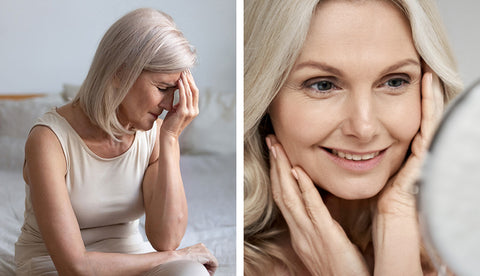 "I'll admit, I had my doubts, but Elira™ cream exceeded all my expectations. Within 2 weeks of using it, my night sweats became a distant memory, giving me restful nights and renewed energy during the day. Plus, the dryness that was causing discomfort disappeared, revitalizing my intimate life. My friends were amazed by the positive transformation!" - Lily, 47, Texas, USA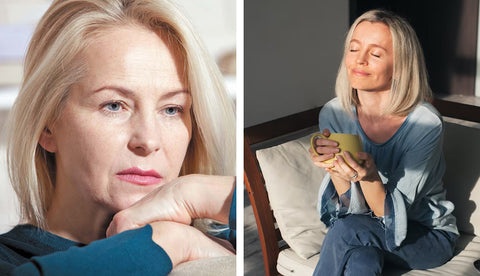 "I was at my wit's end, dealing with persistent hot flashes and mood swings. That's when I discovered Elira™ cream. After just a few weeks of using it, I noticed a significant reduction in my hot flashes, and my moods became more stable. The cream felt soothing on my skin, and the best part? I finally felt like myself again, able to fully enjoy life's moments." - Ava, 50, Florida, USA
Tired of Letting Menopause Symptoms Dictate Your Happiness?
The climacteric phase, commonly known as menopause, is a natural biological process that women experience as they age. During this time, women may encounter various symptoms such as hot flashes, mood swings, sleep disturbances, and vaginal dryness. The impact of these symptoms can be challenging, affecting daily life, relationships, and overall well-being.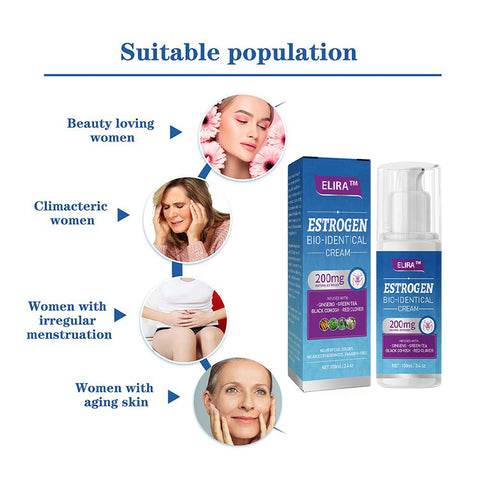 However, there is a solution to alleviate these symptoms and support women during climacteric: Elira™ climacteric estrogen bio-identical cream. With its natural ingredients and 200mg of natural estrogen, Elira™ offers a safe and effective way to manage symptoms, improve quality of life, and regain control during this transformative phase.
500,000 Units Sold in Last Quarter
Elira™ climacteric bio-identical estrogen cream has surged to the top of the charts in the USA, boasting an impressive rank and unprecedented sales volume. With over 500,000 units sold in the last quarter alone, Elira™ has proven its unrivaled effectiveness and popularity among consumers. Powered by its potent formulation of 200mg natural bio-identical estrogen and carefully selected natural ingredients, Elira™ stands as the go-to choice for those seeking optimal hormonal health.
What Makes Elira? Estrogen Cream Special?
Precise Formulation for Maximum Relief: Elira™ cream stands out with its precise formulation containing 200mg of natural estrogen. This dosage has been meticulously determined to provide optimal symptom relief while minimizing potential side effects.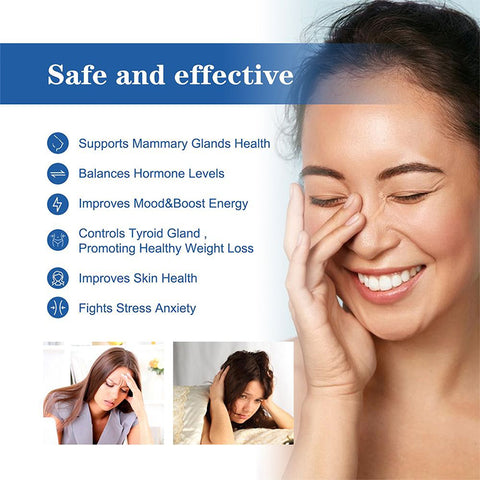 Clinical studies have demonstrated the effectiveness of bio-identical estrogen in addressing menopause symptoms, with a success rate of over 90% in reducing hot flashes and night sweats.
How Does Elira™ Estrogen Cream Provide Relief during Menopause?
Hormonal Balance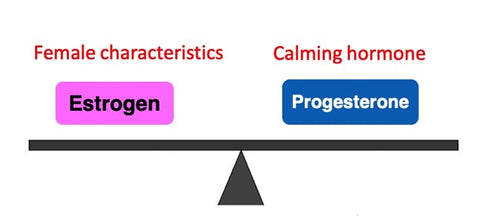 Elira™ cream contains bio-identical estrogen, which helps restore hormonal balance disrupted during menopause. By replenishing estrogen levels, it can reduce hot flashes, night sweats, mood swings, and vaginal dryness. The cream's natural ingredients work in harmony to support overall hormonal equilibrium, providing relief and improving quality of life during the menopausal transition.
Moisturization and Soothing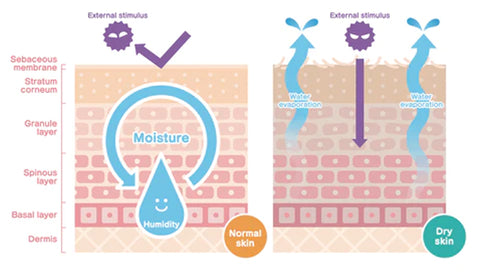 Elira™ cream's formulation includes coconut oil and aloe vera, known for their moisturizing and soothing properties. These ingredients help alleviate vaginal dryness, itching, and irritation commonly experienced during menopause. By nourishing and hydrating the vaginal area, the cream provides comfort and relief, enhancing overall well-being and intimate health.
Calming and Relaxing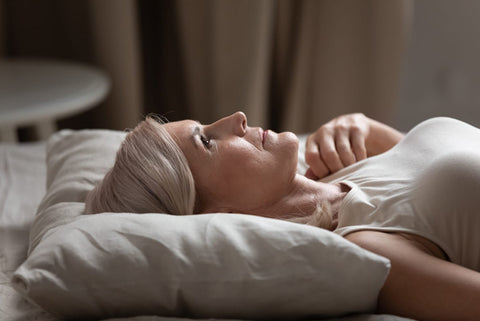 With the inclusion of orange oil and ginseng, Elira™ cream offers a calming and relaxing effect. Orange oil's aroma helps reduce anxiety and stress associated with menopause symptoms, promoting a sense of calmness. Ginseng, an adaptogenic herb, supports emotional well-being, reduces fatigue, and enhances vitality during this transformative phase.
Inflammation Relief and Comprehensive Support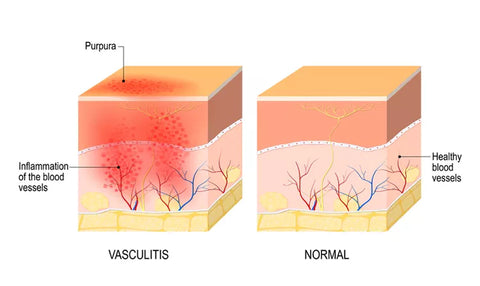 Elira™ cream, enriched with green tea, offers anti-inflammatory and antioxidant properties. It effectively reduces menopause-related inflammation while providing comprehensive support for overall well-being during the transition. With