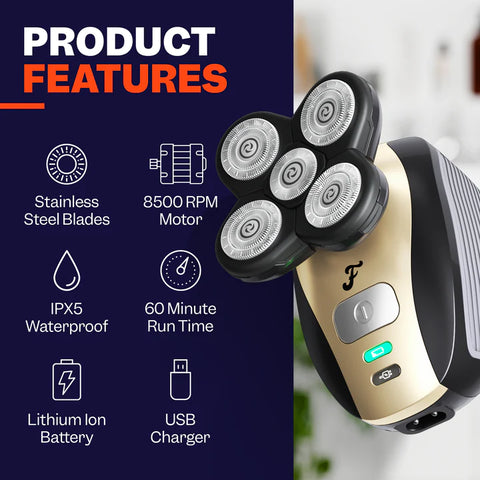 YOUR KIT INCLUDE

Gyro Shaver
™ *1
 Clipper & Guards *1

 Nose & Ear Trimmer *1
 Exfoliation Brush *1
 Scalp Scrubber *1
WHAT IS MORE IMPORTANT THAN A PERFECT SHAVE?

We know how important it can be to have a quick and effective shave to always look your best.
With Gyro Shaver™ this will all be possible and you can shave your hair and beard perfectly.

#1 BABY-SMOOTH HEAD SHAVES
Designed to give you a smooth, razor-like shave that leaves your head baby-smooth and irritation-free, it's the ultimate electric shaver for bald guys.

#2 NO NICKS, CUTS, OR IRRITATION
Experience the most comfortable, irritation-free shave with our Gyro Shaver™ Technology. Our electric shaver eliminates the risk of nicks and cuts while reducing ingrown hairs and razor bumps by not scraping your skin.

#3 EASY CLEANUP WITH NO MESS
Say goodbye to messy cleanups! Our blades feature hair-pocket technology, collecting all cut hairs within the blade, making it easy to rinse out in seconds and leave your counter spotless.

#4 CAN BE USED IN WATER
The structure is completely waterproof, allowing you to wash and use Gyro Shaver™ in the shower or wherever you want. Thanks to the quality of materials and attention to assembly, the shaver will last you for years.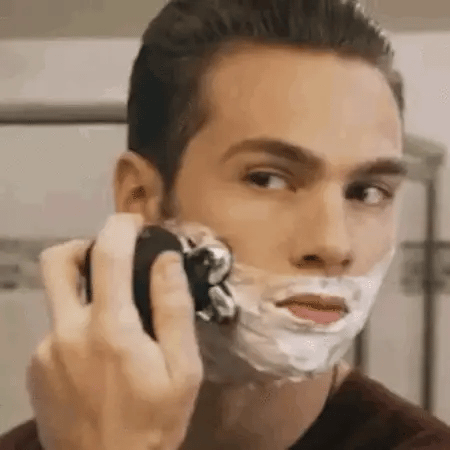 THE FASTEST WAY TO A BABY SMOOTH SHAVE
Circular blades that move in different directions and adjust to the scalp's contours, enabling faster, smoother shaves with fewer passes than a razor.
LEAVE YOUR FEEDBACK