Natalie Jordan shared her experience using the Melanin Correcting Essential Oil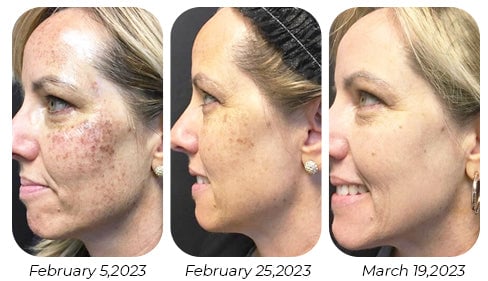 "I've always had issues with uneven skin tone and hyperpigmentation. Since using Melanin Correcting Essential Oil consistently for many weeks, I've seen a noticeable improvement in my complexion. My blemishes and dark patches have clearly faded, and I now have a more even, glowing complexion overall. It's amazing to see such progress in such a short amount of time. I'm happy to have discovered a dependable answer to my skincare problems, since this product has had a noticeable favorable effect on my complexion." ⭐⭐⭐⭐⭐
Make Your Skin Tone Bright & Even!
Melanin Correcting Essential Oil has been clinically shown to reduce and eradicate melasma, hyperpigmentation, and dark spots. The acids in the oil gently peel and erase dark spots to reveal more radiant skin. The oil encourages a more equal distribution of pigment throughout the skin's surface by aiding in the breakdown of pre-existing melanin clusters.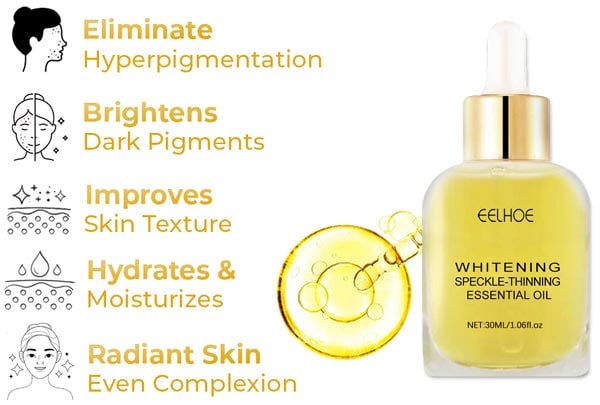 What will happen if there is too much Melanin?
If there is an excessive production or accumulation of melanin in the skin, it can lead to various conditions collectively known as hyperpigmentation. This condition can result from factors such as sun exposure, hormonal changes, skin injuries, or certain medications. Common manifestations of hyperpigmentation include dark spots, freckles, melasma, and patches on the skin.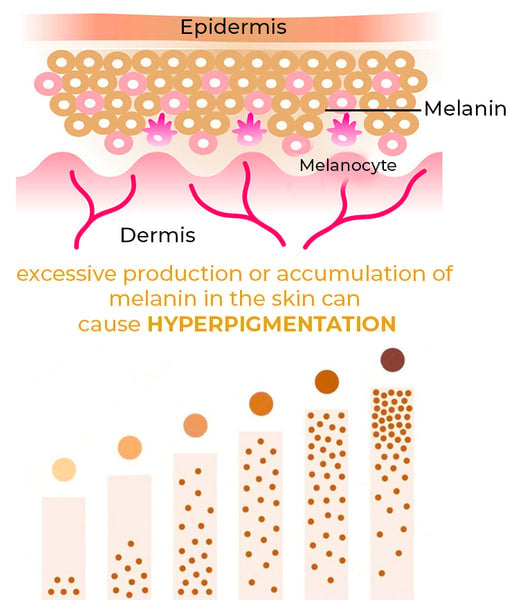 Melanin, a pigment found in the skin, is what causes skin coloring. Melanocytes, which are cells found in the deeper layers of the skin, are responsible for producing melanin. Numerous elements, including as genetics, hormones, and environmental conditions, influence the quantity of melanin that melanocytes generate.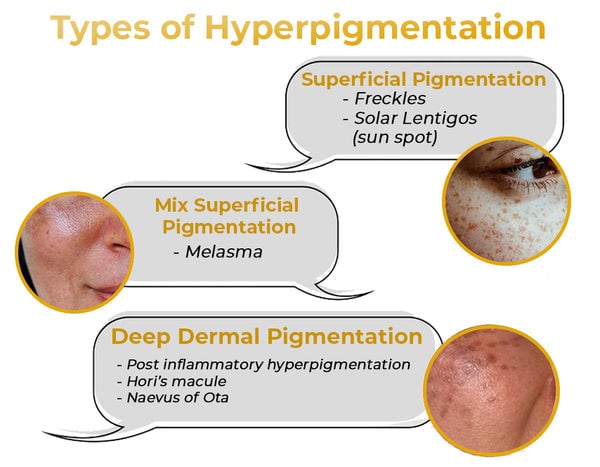 How Does Melanin Correcting Essential Oil Works?
The Melanin Correcting Essential Oil focuses on tackling excessive melanin synthesis in the skin, leading to hyperpigmentation and dark patches. The oil contain powerful chemicals that effectively regulate melanin production, reduce the appearance of existing dark spots, and prevent the formation of new ones.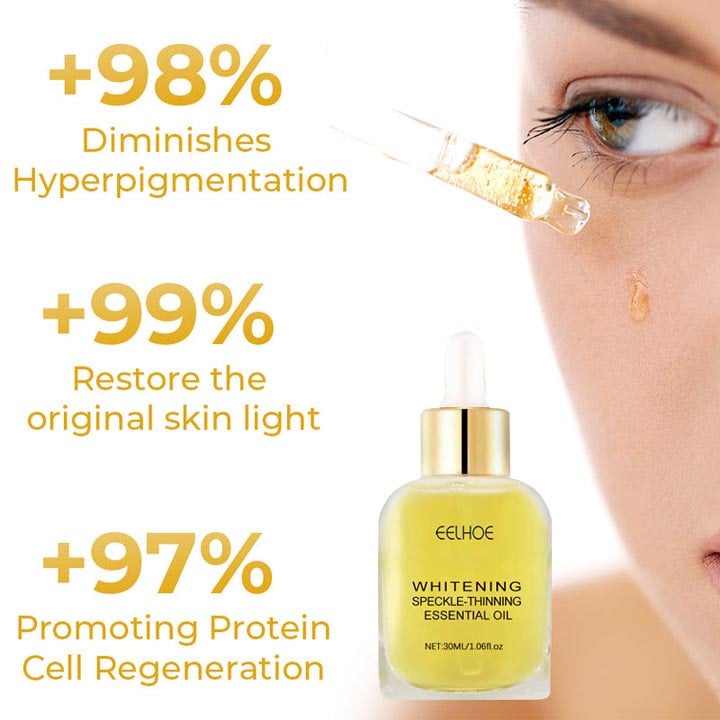 Blocking Melanin Production
The active ingredients in the essential oil penetrate the skin and target the melanocytes, which are responsible for producing melanin. By regulating the activity of these cells, the essential oil helps to reduce the excessive production of melanin, which is often the cause of hyperpigmentation and dark patches on the skin. With regular use, the oil can effectively lighten existing dark spots and prevent the formation of new ones, promoting a more even and radiant complexion.